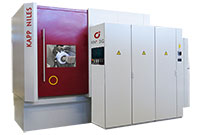 Profile & generating grinding with that special "e"

Efficient, effective, ergonomic, and easy to use! Come and meet the latest KAPP NILES machine generation, the KNe series. At a great value, the KNe 3P profile grinding and the KNe 3G generating grinding machines are the perfect match for flexible production of small and medium lot sizes.

Check out more here.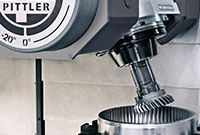 Efficiently geared, completely machined—PITTLER SkiveLine

Pioneering machine series PITTLER SkiveLine allows for maximum quality internal and external gearings to be machined faster, more flexible and at lower tool costs. The 5-axis Power Skiving gearing center also features complete machining in one single clamping, automated loading and unloading as well as an intelligent tool and measuring concept for highly efficient series production.

Read More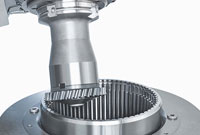 Hard Power Skiving — and Much More

The enormous productivity and quality benefits of Gleason Power Skiving are available for a wide range of applications: small, medium and large internal and external cylindrical gears, soft cutting — and Hard Power Skiving for faster, more economical fine finishing of hardened gears. Machines, automation, tooling, as well as simulation and technology software — we offer the complete solution.

Read More