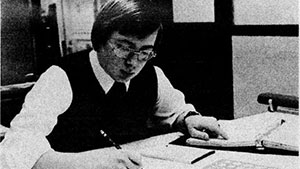 How I Got My Start in Gearing
This month on the blog, Gear Technology Technical Editor Chuck Schultz shares with us how he got his start in the gear industry. Beginning with his post, "Luck of the Draw," chuck shares his early experiences as a drafting apprentice.
In subsequent posts, Chuck opens the floor to some other gear industry veterans. Visit the blog to see how Octave LaBath (formerly of Cincinnati Gear), Chris Trochelman (of Trojon Gear), and Matt Rossiter (of RJ Link) each got their starts.
---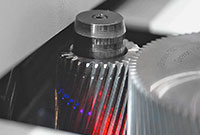 High Volume Transmission Gear Inspection Gets Smart

New GRSL combines composite testing with advanced non-contact laser technology in a single system. Cycle times for non-contact index and profile inspection are more than 10 times faster than conventional systems. GRSL networks via Closed Loop with production machines to bring greater reliability and speed to high volume production.

Read More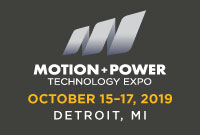 The Motion + Power Technology Expo

October 15-17 in Detroit, connects the top manufacturers, suppliers, buyers, and experts in the mechanical, electrical, and fluid power industries. No matter which industry you represent, you will see the latest technologies and gain new ideas from leading companies and colleagues.

Read More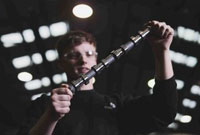 ExpoManufactura 2019 Preview: Fives

Fives will be present at ExpoManufactura 2019, taking place at the Cintermex Exhibition Center in Monterrey, Mexico at Booth #214. The grinding, ultra precision and cutting tools and abrasives teams will be sharing a booth with longstanding partner SIMSA. The two business lines will present their ultimate grinding, dressing & cutting tool solutions for key industrial markets such as automotive, bearings, transmissions, trucks, heavy equipment and aerospace.

Read More