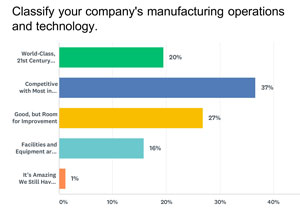 State of the Gear Industry
Dear Friend,
Every year
Gear Technology
publishes the "State of the Gear Industry" report, and it's time for us to collect our statistics for this year.
Please help us by filling out the annual survey. Your input helps us create a broad picture of the health of the gear industry, and the statistics provide us with a reliably year-to-year basis for comparison.
We're looking for input from everyone involved with the gear industry. So whether you are CEO, engineer or machinist, your participation is important to us. Whether you are a gear manufacturer or a supplier to gear manufacturers, your input is important to us.
Please take a few minutes to fill out the survey. Your responses will be kept completely anonymous.
Thanks in advance,
Randy Stott, Publisher & Editor-in-Chief