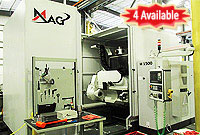 Machinery Network Auctions

(4) MAG Modul H 1500 CNC 6-Axis Gear Hobbers - New 2013, Extremely Low Hours, Siemens 840D 6 Axis CNC Control, 59.1" Max Workpiece diameter, 55.1" Axial travel, 20.5" Tangential travel, 37.4" Work table diam., 62 HP Hob Drive Motor, 320 RPM, 2800 lb-ft, 17.7" OD x 19.7" L Max. Tool dimensions, +/- 60 deg. hob swivel angle, Programmable Tailstock, (5) Sykes and Sunderland gear generator and gear cutting machines up to 10" bore.

Read More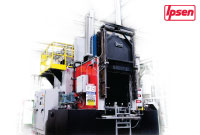 Achieving Increased Profits and Response Times

This customer was relocating their existing facility to a new location so they could continue to grow and advance. As such, any new equipment they chose needed to be able to handle the everyday range of requests, from different processes and part geometries to different load sizes.

Read the customer story.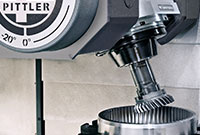 Efficiently geared, completely machined—PITTLER SkiveLine

Pioneering machine series PITTLER SkiveLine allows for maximum quality internal and external gearings to be machined faster, more flexible and at lower tool costs. The 5-axis Power Skiving gearing center also features complete machining in one single clamping, automated loading and unloading as well as an intelligent tool and measuring concept for highly efficient series production.

Read More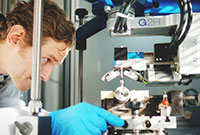 Residual Stress Measurement Services

Stresstech offers residual stress measurement services in our ISO/IEC 17025:2005 accredited laboratories or on-site for customer convenience. We offer proven, reliable, and unmatched data driven quality control assessment for residual stress and retained austenite for:
Jump-starting your testing needs before making an equipment purchase,
required data validation or,
supporting your current laboratory.
Read More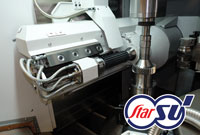 Automotive Applications Made Flexible

Available now: The H 200 Vertical Gear Hobber is the largest machine in the FFG Modul H series. This series is designed for small automotive applications, specifically dry cutting applications, although wet applications work as well.

Learn more.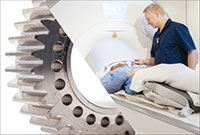 Where MEDICAL Finds a CURE

We're at the forefront of medical gear production, helping find new ways to make their gears smaller, lighter, faster and more reliable. All from our unparalleled precision gear facility — ISO 13485 certified for medical. Your medical gear production just got smarter — with Forest City Gear.
815-623-5256

www.forestcitygear.com