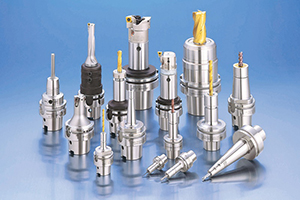 Tools to Succeed in High-Speed Machining
Machining at higher speeds can save time and money. But like driving down the highway, increasing the speed means increasing the inherent risk.
A tool holder rotating at 35,000 rpm poses more danger than the same tool holder rotating at 8,000 rpm, based on kinetic energy alone. If a high-speed operation goes awry, there isn't much time to act, and typically the part, workholding or machine bears the brunt of the damage, not to mention potential danger to the operator.
---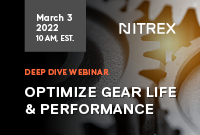 Webinar: Optimizing Gear Reliability, Durability & Costs

Nitrex speakers Jack Kalucki and Mark Hemsath will cover the principles of nitriding, deep nitriding, and carburizing with case studies and shop floor examples of applications relating to the automotive including electric vehicles, wind energy, turbine, and pump industries; and how these processes improve gear life, performance, and manufacturing costs.

Read More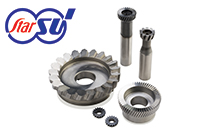 Master Gears and Gauges from Star SU

Star SU offers a wide range of precision gauges for measurement, calibration, setting, and correction purposes including; master gears, setting masters, and rolling gears. Learn more about the entire offering:

Read More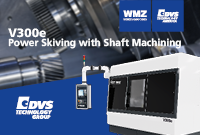 WMZ V300e – More would be almost too much.

Power Skiving is only one of the outstanding features of our machine, which impresses with a wealth of possibilities for combination machining of shaft-shaped workpieces.
The high rigidity and robustness of the V300e machine series is the basis for high-precision machining results.
Thanks to the modular design, a wide variety of soft and hard machining processes can be carried out highly efficiently in one working area. Fully automated, the V300e can produce large quantities with extremely short cycle times.

Read More