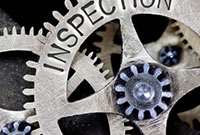 Basic Gear Inspection for Operators – AGMA Education

April 21-22. Chicago. Learn the common, current and basics of the tools and techniques used to measure and inspect gears. There are four main categories by which a gear is evaluated and classified. Gear design, manufacture and inspection are based on numerical scale that defines gear quality. The methodology to measure and techniques required to quantify quality of a gear tooth form will be thoroughly investigated and explained.

Learn More and Register!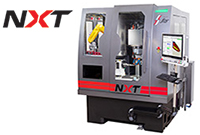 Economical hob sharpening and in-house tool maintenance

Star SU presents the NEW Star NXT tool and cutter grinding machine which sharpens both straight and spiral gash hob designs up to 8" OD x 10" OAL. This versatile machine also sharpens disk, shank and helical type shaper cutters, Scudding® cutters, and a wide range of round tools.

Read More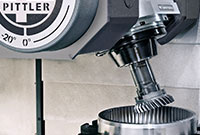 Efficiently geared, completely machined—PITTLER SkiveLine

Pioneering machine series PITTLER SkiveLine allows for maximum quality internal and external gearings to be machined faster, more flexible and at lower tool costs. The 5-axis Power Skiving gearing center also features complete machining in one single clamping, automated loading and unloading as well as an intelligent tool and measuring concept for highly efficient series production.

Read More