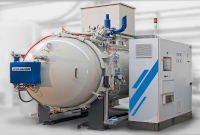 Vacuum carburizing with gas quench and no oil

Low-pressure carburizing is the future of case hardening, and many materials can be carburized and quenched without oil. Vector™ high pressure gas quench vacuum furnaces handle a wide range of heat treatment processes to support the specialty gear industry.

Click for more info!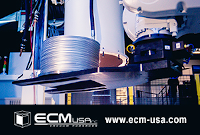 ECM Furnace & Robotics Solutions

ECM Robotics offers your manufacturing the best heat treat experience by mastering the latest technology and industrial innovations. We utilize virtual reality for concept rendering, 3D printers for prototyping, and 3D simulations to validate cycles. Learn more about fully-automated process control and all-inclusive robotic packages by contacting ECM today! 262.605.4810 www.ecm-usa.com

Read More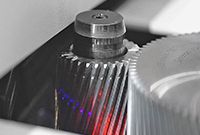 High Volume, In-Process Gear Inspection: Now with Lead Measurement

New GRSL combines traditional roll testing with advanced non-contact laser technology in a single system. Analytical index, profile and even lead measurement can now be done in seconds. It's ideal for high volume, 100% gear inspection, and operating in a Closed Loop with production machines.

Read More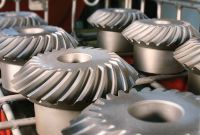 Gear Carburizing in Vacuum

Solar Atmospheres provides low pressure vacuum carburizing (LPVC) that significantly increases the surface hardness/strength of steel parts for improved friction and wear. Performing LPVC in a vacuum furnace eliminates oxygen and prevents IGO (intergranular oxidation) that is inherent in atmospheric carburizing, resulting in clean parts with less distortion reducing post process finishing operations, and costs.

Read More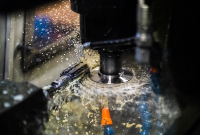 Helios KFS 100 and 250 Sharpeners Turn 20

In 1999, the global gear manufacturing industry suffered from limited choices of CNC gear tool sharpening equipment. Consequently, Helios Gear Products began development of an American designed, American-built machine tool dedicated for resharpening hobs, shaper cutters, and milling cutters. Today, 20 years later, these "KFS" machines have been installed on 4 continents.

Read More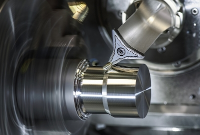 Ceratizit Offers Single Point Turning Solution

High Dynamic Turning (HDT) from Ceratizit combined with the company's dynamic FreeTurn tooling allows customers to carry out all traditional turning operations such as roughing, finishing, contour turning, face turning and longitudinal turning with just one tool. HDT with FreeTurn represents a completely new method of turning.

Read More