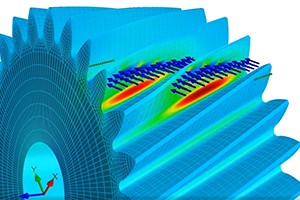 The Role of Virtual Prototyping in Gear System Design and Manufacturing for E-Mobility
NVH is a key metric in drive-system development for e-mobility. Hexagon is working to address NVH and other drivetrain issues, through a recent collaboration between their Romax toolset and Dontyne Systems, with virtual prototyping (VP) solutions that account for the manufacturing process at the design stage. VP is an area where huge advances have been made. As gear and transmission systems, and the methods of their production, become more complex and more interdependent, finding ways to use VP across the entire development process—from the initial design, through analysis, right up to manufacturing—ultimately means gaining a better understanding of system performance and efficiency.
---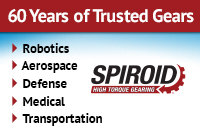 Over 60 years, engineers have relied on Spiroid® gearing.

From robotics to aerospace, our gears provide the most compact, highest torque and customizable solutions on the planet. It's the perfect balance of torque, efficiency and ratio flexibility.
Find out if Spiroid Gearing is the best fit for your application. Consult our engineers directly today at 320-762-7133. VISIT OUR CASE STUDY LIBRARY

Read More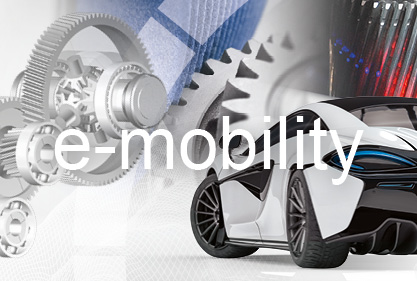 Gleason: The Complete Solution for e-Drive Gears

In the race for a new generation of quieter, more efficient e-drive gears, all roads lead to Gleason. We offer a complete solution that closes the loop between design, manufacturing, and inspection. End result? You shorten the distance from concept to full production – and put miles between you and the competition.

Your Journey starts here.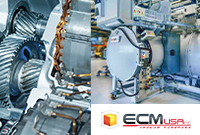 e-Mobility & Low Pressure Carburizing with ECM

LPC with HPGQ is optimal for drivetrain heat treatment systems with the industry transition from ICE to EV. Electric vehicle drivetrains demand very low distortion, and automotive manufacturers require very consistent, high-quality results which are achieved when performing low pressure carburizing/high pressure gas quenching in ECM vacuum furnaces. www.ecm-usa.com

Read More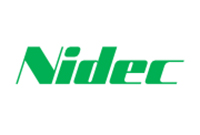 Let us reintroduce ourselves – experienced company with a new name

We are Nidec Machine Tool America, formerly part of Mitsubishi. Our machine tool heritage began in 1936, and continues with renewed dedication. For you, as a gear maker, we supply and support hobbers, shapers, shavers, skiving machines, and internal and external generating gear grinders. We do cutting tools, too.

Read More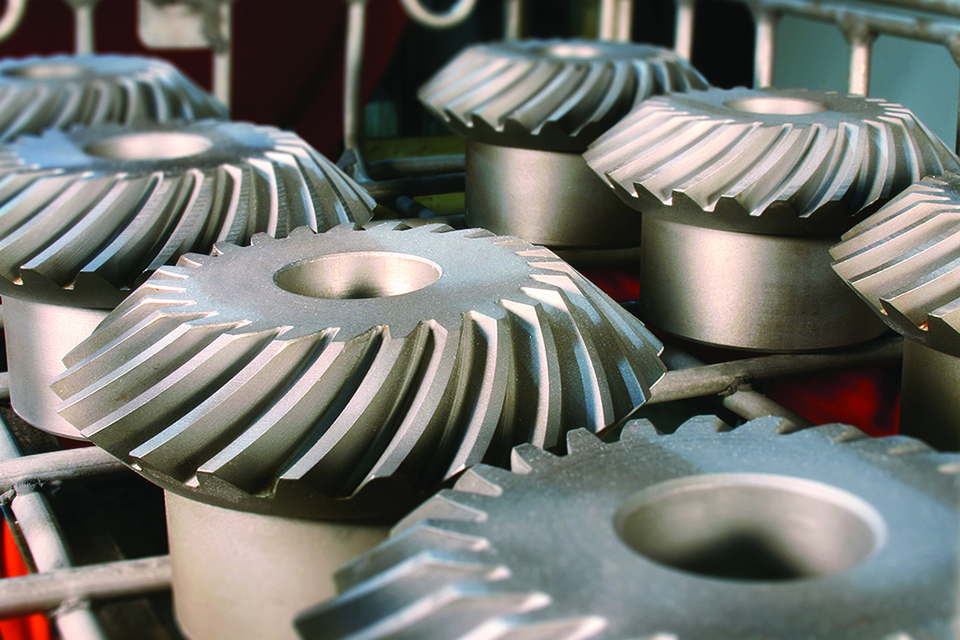 Low Pressure Carburizing of Gears

Solar Atmospheres provides low pressure carburizing (LPC) that significantly increases the surface hardness/strength of steel parts for improved friction and wear. Performing LPC in a vacuum furnace eliminates oxygen and prevents IGO (intergranular oxidation) that is inherent in atmospheric carburizing, resulting in clean parts with less distortion reducing post process finishing operations, and costs.

Read More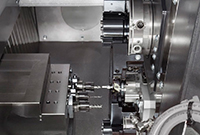 Index Announces Next Generation TNL12 Sliding-Headstock CNC Lathe

Index has announced the launch of the next generation of its Traub TNL12 sliding-headstock lathe for small part machining. Representing a comprehensive evolution of the machine, the new TNL12 incorporates a plethora of design changes that boost speed, flexibility and accuracy.

Read More