EASTEC 2017: A Regional Show with Universal Appeal
You don't have to be a rocket scientist to attend EASTEC 2017, but you can in fact listen to one (keynote speaker Jordan Evans) talk about going to Mars. With a combined 410,000 manufacturing employees in Massachusetts and Connecticut, and approximately 1.4 million more within driving distance of Massachusetts, EASTEC — co-sponsored by the SME (Society of Manufacturing Engineers) and the AMT (Association for Manufacturing Technology) — is the must-attend venue to research and purchase the latest advanced manufacturing technologies.
Good Product Specifications are Critical to Good Design
By Chuck Schultz
History is full of great ideas that did not succeed — frequently because they did not meet the "needs" of the marketplace. One of the first things I learned as a fledgling product designer is that you won't have a successful project if the mission keeps changing. Whether you call it a scope of work, a product specification, or a requirement list, you need an accurate "target" to aim at.
---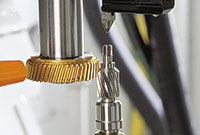 We're Crown Shaping Without the Cams

At Forest City Gear we're using our ultra-modern CNC Shapers to crown gears and splines without the need to order the special crowning cam that's normally required. We'll cut your crowning costs and delivery times. Contact:
quotes@forestcitygear.com
815-623-5256
www.forestcitygear.com

Read More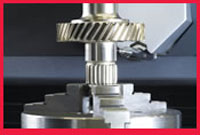 Gear Measurement Technology — Your Application, Our Solution...Exactly

The MarGear GMX 400 Class 1 Universal Gear Tester provides analysis for a wide range of gear and gear tool applications on gears with ODs up to 400 mm (15.75 in).

Read More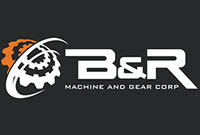 Small Batch Production Made in the USA

While manufacturing is our profession, gear cutting is our craft. We have the ability to cut a wide range of gears up to 126" in diameter, with a focus and expertise in bevel gearing up to 80" in diameter. See our complete range of capacities here.

Read More