How Many Teeth Do You Want?
By Charles Schultz
Designing gears is somewhat of a mathematical puzzle. You have lots of interconnected factors to play with in hopes of finding the "best" overall solution to the problem. Among the fundamental "variables" is the number of teeth on each component.
A Look at Intelligent Workholding and Toolholding
By Matthew Jaster, Senior Editor
The notion of smart workholding and toolholding is a bit redundant when you think about it. Sure, the marriage of information, technology, engineering and communication to change how products are manufactured can be called smart, but isn't it just workholding and toolholding in 2018?
---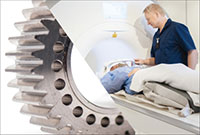 Where MEDICAL Finds a CURE

We're at the forefront of medical gear production, helping find new ways to make their gears smaller, lighter, faster and more reliable. All from our unparalleled precision gear facility — ISO 13485 certified for medical. Your medical gear production just got smarter — with Forest City Gear.
815-623-5256

Read More
Automotive Applications Made Flexible

Available now: The H 200 Vertical Gear Hobber is the largest machine in the FFG Modul H series. This series is designed for small automotive applications, specifically dry cutting applications, although wet applications work as well.

Read More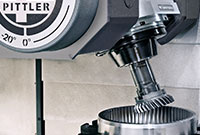 Efficiently geared, completely machined—PITTLER SkiveLine

Pioneering machine series PITTLER SkiveLine allows for maximum quality internal and external gearings to be machined faster, more flexible and at lower tool costs. The 5-axis Power Skiving gearing center also features complete machining in one single clamping, automated loading and unloading as well as an intelligent tool and measuring concept for highly efficient series production.

Read More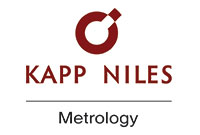 Shop-floor-ready metrology!

Complementing the exceptional KAPP NILES product portfolio with high-end metrology equipment and services, KAPP NILES Metrology offers solutions for every measuring requirement. Get your inspections done for workpieces up to ∅ 6,000mm with ultra-precision stationary or mobile measuring instruments that are shop-floor ready.

Read More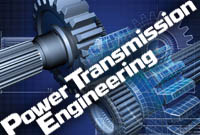 The Magazine of Mechanical Components

If you buy, specify, recommend or use mechanical power transmission products like gears, bearings, motors, clutches, couplings or brakes, then Power Transmission Engineering is written for you. Subscribe or renew today!

Read More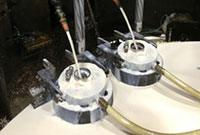 Metal Removal Fluid Improves Operational Efficiency

Houghton International has developed a new versatile soluble oil metal removal fluid for the manufacture of automotive parts including engine and transmission components. This breakthrough technology measurably improves machining and grinding operations, delivering higher product quality and lower operating costs.

Read More