You're Missing Out if You're Not Reading the Blog
Seriously. If you're interested in learning gear basics, you should go to the blog and read up. Each post is short, easy to digest and covers a topic of gear design and manufacturing. It's not enough to make you an expert, but it will certainly give you insight about what you need to know (and point you in the right direction to learn more).
Broaching in the 21st Century
By Jack McGuinn, Senior Editor
Back around 2005-2010, the most exciting things that were happening in broaching had little to do with broaching. What was happening - and continues to evolve today - was the emergence of on-the-edge CNC, software and servo drive technology. Together, they practically transformed a metalworking process as old as water into a viable, alternative consideration for producing high-volume part runs.
---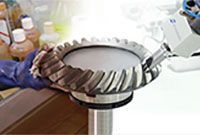 How are you testing for grinding burn?


No scrap and consumables
No chemical disposals
Safer laboratory and workspace
Unlike traditional natal etch, Barkhausen noise analysis is non-destructive and environmentally responsible. Learn how Stresstech solutions provide quantitative and repeatable results.

Read More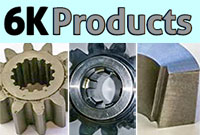 Internal Splines and Keyways Made Easy

New insert tooling to cut precision blind or open end splines and straight or tapered keys in standard machine tools.

360-264-2141
sales@6kproducts.com


Read More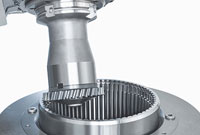 You're Invited: Gleason Power Skiving Days

Experience first-hand the enormous productivity and quality benefits of Gleason Power Skiving at our Power Skiving Days, The Gleason Works, Rochester, NY, June 20-21. It's a unique opportunity to learn from the experts, see the complete system at work — and discover how this remarkable technology can revolutionize both your soft cutting and fine finishing of hardened gears.

Read More