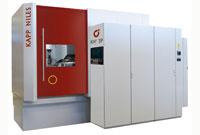 Kapp Niles KNe3P – Big bang for the buck!

Efficiency paired with ergonomic design makes the KNe3P the perfect solution for flexible production of small and medium lot sizes. With its easy to use interface it perfectly complements the diverse KAPP NILES machine portfolio. Gear profile grinding at its best!

Read More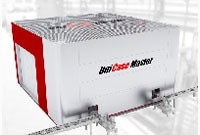 Continuous vacuum heat treatment for optimal gear consistency

For the most repeatable heat treatment quality for high volume gear production, SECO/VACUUM's UniCase Master® is a unique, continuous vacuum heat treatment system that provides unmatched case hardening consistency of gears and rings by low-pressure carburizing and high-pressure gas quenching.

Click to learn more.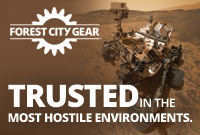 Using the newest equipment, technology and inspection process

We understand what it takes to produce specialized gears that perform reliably in the toughest circumstances. Our fine and medium pitch custom gears are trusted worldwide in everything from telescopes to dental drills. They are even on the Mars exploration rovers. Excellence without exception with Forest City Gear.

Read More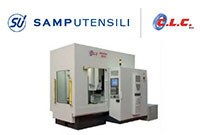 NOW AVAILABLE: Samputensili CLC horizontal hobbing machines

Star SU LLC is pleased to announce it has expanded its comprehensive gear manufacturing product offering to include a line of horizontal hobbing and gear shaping machines available in the North American market through Samputensili CLC.

Read More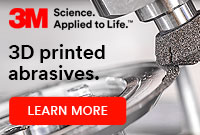 New 3D Printed Precision Structured CBN Grinding Wheels

Reach new dimensions of ID grinding performance with a groundbreaking technology from 3M. By 3D printing, we can create custom precision-structured superabrasives with unique surface slots, integrated cooling holes, passages and channels. 3M™ Precision Structured Vitrified CBN Grinding Wheels can boost productivity in your complex ID grinding processes.

Learn how.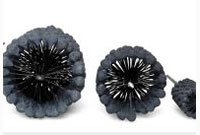 Weiler Abrasives Introduces CrossFlex Honing Brushes

Weiler Abrasives, a leading provider of abrasives, power brushes and maintenance products for surface conditioning, has introduced its new line of CrossFlex honing brushes designed to provide machinists with performance and value for their professional honing applications.

Read More