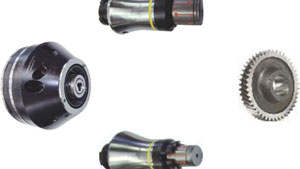 Emuge Offers Efficient, Quick-Change Workholding
Controlling production costs is critical for today's gear manufacturers, especially when factoring in global economic pressures. One key effective cost savings measure is using a quality quick-change workholding system (QCS). A quality quick-change workholding system can increase machine up-time, resulting in greater production on existing machines. Also, by minimizing the changeover time from one workpiece to another, investing in quick-change workholding for new machines can often reduce the number of machines needing to be purchased.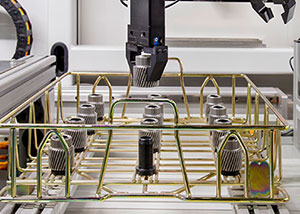 Inside Look at the Hard Finishing Cell
Gleason Combines Threaded Wheel Grinding with GRSL Gear Inspection
By Dr. Antoine Türich
At the 2019 MPT show in Detroit, Michigan, Gleason unveiled for the first time its new Hard Finishing Cell (HFC) with integrated, 100% inspection of all gears in process.
---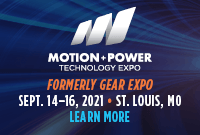 Learn more about AGMA's Motion + Power Technology Expo

Mark your calendar for in-person education, networking and product demonstrations at AGMA's Motion + Power Technology Expo, formerly Gear Expo, September 14-16, 2021, in St. Louis, Missouri. At MPT Expo, you'll see the full range of power transmission solutions, utilizing mechanical power transmission, pneumatics, hydraulics, electric motors, and drives.

Learn More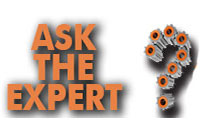 You Have Questions. We Have Answers.

Gear Technology's "Ask the Expert" column has been one of our most popular features over the years. But our experts are getting bored and lonely! Give us some questions, and we'll help you get the answers you need, while educating the gear industry at large! We're looking for your technical questions on gear design, manufacturing, inspection and use. And just like when you were in school, there are no dumb questions!

Submit Your Question Here!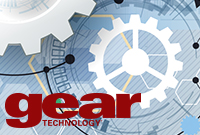 Don't Miss a Single Issue

Just because you are receiving this newsletter does NOT mean you're signed up for the magazine. Gear Technology is The Gear Industry's Information Source. Make sure you don't miss out on any of our great technical articles, in-depth gear industry coverage or news. If you're working from home, you can sign up for the digital edition and get your magazine delivered by e-mail. Signing up or renewing is fast, easy and FREE!

Subscribe or renew today!