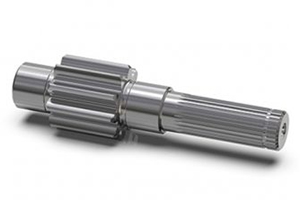 AGMA Offers Online Course on Involute Spline Design and Rating
In July, Raymond J. Drago, P.E.—chief engineer of Drive Systems Technology, Inc. (DST), a mechanical power transmission consulting organization that he founded in 1976—will lead an IACET-accredited course on both the geometry and rating of involute splines of various types along with their applications. Topics under discussion include spline configuration variations, including half depth, full depth, and special function designs; both fixed and flexible spline configurations in terms of usage and design; lubrication methods, including grease, oil bath, and flowing oil, as well as coatings appropriate for various spline applications; and shear and compressive stress rating methods with analyses methodology in both equation and graphical methodology via various rating charts.
---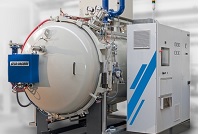 Vacuum carburizing with gas quench and no oil

Low-pressure carburizing (LPC) is the future of case hardening, and many materials can be carburized and quenched without oil. The versatile Vector® high pressure gas quench vacuum furnace from SECO/VACUUM handles a wide range of heat treatment processes including LPC and low-pressure nitriding (LPN).

Click for more info!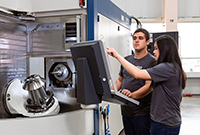 GROB Looks to Build Skilled Workforce

GROB Systems, Inc. has announced it will host a 2022 Apprenticeship Class orientation and signing day on June 4th, 2022, from 9:00 a.m. – 12:00 p.m. at the company's U.S. headquarters, where new apprentices and their families will learn more about what to expect from the GROB Apprenticeship Program, and they will also celebrate each student choosing this path after high school by participating in a signing day photo opportunity.

Read More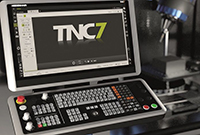 Heidenhain Set to Premiere TNC7 CNC Control at IMTS 2022

At IMTS 2022, Heidenhain will be entering a new chapter in shop-floor-centered manufacturing by unveiling the new TNC7 in North America (Booth #135716). This standard-setting CNC control supports users from initial design to final machining, from one-off jobs to serial production, and from simple slots to complex contours.

Read More