MicroPulse and MicroShift for Ground Bevel Gearsets
Dr. Hermann J. Stadtfeld
Grinding of bevel and hypoid gears creates on the surface a roughness structure with lines that are parallel to the root. Imperfections of those lines often repeat on preceding teeth, leading to a magnification of the amplitudes above the tooth mesh frequency and their higher harmonics. This phenomenon is known in grinding and has led in many cylindrical gear applications to an additional finishing operation (honing). Until now, in bevel and hypoid gear grinding, a short time lapping of pinion and gear after the grinding operation, is the only possibility to change the surface structure from the strongly root line oriented roughness lines to a diffuse structure.
You Cannot Rely on Labor Efficiency Reporting
Joe Arvin
In manufacturing, we all know that tracking statistics on your operation is essential for understanding how you're doing, as well as identifying areas for improvement. But what does the efficiency metric actually tell you?
---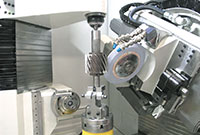 Efficient, easy handling and ergonomic - the KNe3P.

Gear profile grinding on a new level! With the KNe3P, Kapp Niles rolls out a machine that performs at the usual high quality level at a surprising price. Delivery within months and fully operational within days, your KNe3P will be an instant favorite on your shop floor due to its excellent ergonomics and intuitive user interface. Join the club with new KNe3P.

Read More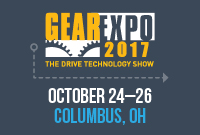 Gear Expo 2017 — The Drive Technology Show

Join thousands of drive technology experts and power transmission professionals for three days of industry-related events.

Gear Expo is where gear buyers, end users, manufacturers, and engineers from power transmission industries come to discover innovative technologies, network, and build relationships.

Read More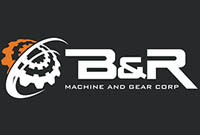 Small Batch Production Made in the USA

While manufacturing is our profession, gear cutting is our craft. We have the ability to cut a wide range of gears up to 126" in diameter, with a focus and expertise in bevel gearing up to 80" in diameter. See our complete range of capacities here.

Read More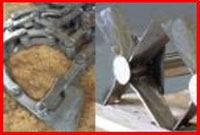 10% OFF CHAIN, PUSHERS & FANS

Take 10% off Chain, & Pushers for IQF Furnaces, and 10% OFF Fans for IQFs, Tempers and Carbottoms from July 26 to August 26, 2017. Call (815) 636-7855, ext. 224 to place your order. Excellent Prices and Great Service — Building Heat Treating Solutions Your Company Can Afford.

Read More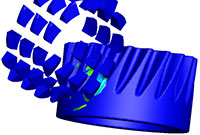 AdvantEdge Software Expanded to Include Gear Machining

Third Wave Systems has successfully developed and simulated the complex processes involved in spiral bevel gear machining. With this AdvantEdge Gear Machining release, Third Wave Systems added the ability to simulate both single and continuous processes with both generating and non-generating motions.

Read More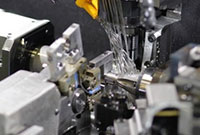 Universal Loading System Offers Three Methods for Part Feeding

Affolter has recently unveiled the AF71, a new multi-axis part load and unload system. The loading head is equipped with a double gripper system for parallel loading and unloading. The loading movements are performed by CNC-axis.

Read More