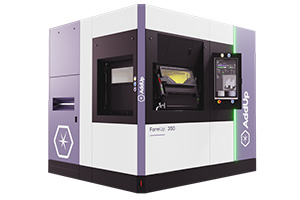 IMTS Preview: AddUp Launches Process Monitoring Software
AddUp, a joint venture created by Michelin and Fives, is a global metal additive manufacturing OEM and service provider of powder bed fusion (PBF) and directed energy deposition (DED) technologies. They have launched a suite of new process monitoring software to bolster the capabilities of the FormUp 350 PBF machine:
AddUp Dashboards, Recoat Monitoring, and Meltpool Monitoring
. This new software suite for its metal 3D printing technology optimizes part quality for prototyping and end-use industrial applications.
---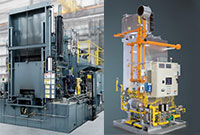 Built-for-Stock—Fast Delivery of UBQ Batch Furnace

AFC-Holcroft's innovative Built for Stock program offers us the ability to deliver equipment weeks or months earlier than typical build-to-order delivery. Best of all, there is no extra cost for this accelerated delivery. This program features popular equipment such as batch furnaces, EZ endothermic gas generators, and support equipment.

Read More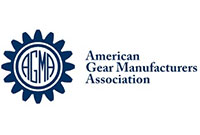 Join us for our Basic Gear Inspection for Operators!

Don't miss out on AGMA's Basic Gear Inspection for Operators course taught by Mark McVea! The course is August 10th to 11th in Chicago, IL at Daley College. We hope you join us!

Register Today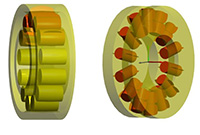 MESYS Software Version 06/2022 is Available

A new version of the MESYS shaft and rolling bearing analysis software including new functionality is available. The bearing analysis software allows the calculation of the load distribution within the bearing and bearing life according to ISO/TS 16281 and it is integrated in a shaft system calculation with additional possibilities like modal analysis, strength calculation for shafts and interfaces to gear calculations. Currently the software is used by customers in 30 countries on four continents.

Read More