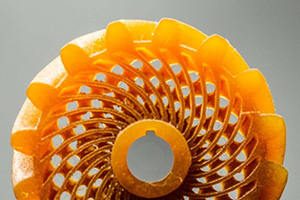 Preview of 3D Printing at IMTS 2022: A sneak peek into the booths of JEOL USA, Nidec Machine Tool, and Fortify
Additive Manufacturing (AM) is a space that is maturing at an insensate speed—the growth and innovation in materials and technology are staggering. Because of the inherent process of 3D printing, it may allow for a renaissance in the physical design of gears (i.e., integral channels for cooling, lightweighting, and other possibilities) but also holds the potential for gear repairs. Gear Technology spoke with JEOL, Nidec, and Fortify about the technologies they will be on-site to discuss at IMTS 2022.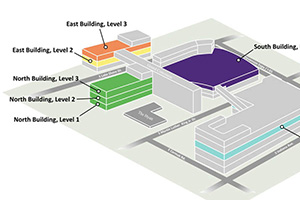 IMTS 2022 Booth Previews: The World of Manufacturing Comes to Chicago
The metalworking community comes together during IMTS to celebrate and promote manufacturing technology. Pavilions include Abrasive Machining, 3D-Printing, Controls, Fabrication, Gear Generation, Machine Components, Metal Removal, Quality Assurance, and Tooling and Workholding. The show is co-located with Hannover Messe USA. The following article looks at a few of the products and technologies offered this September at McCormick Place in Chicago from September 12–17, 2022.
---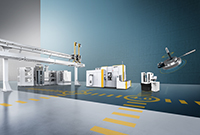 Machines, tools, and metrology: Liebherr at IMTS 2022

Visitors can see the compact design, ease of setup, and optimal accessibility of the gear grinding machine LGG 280 live at booth 236914, hall N3. Another highlight: small CBN grinding discs, which are only 25 millimeters big. The list of exhibits is rounded off by the WGT series of measuring devices.

Read More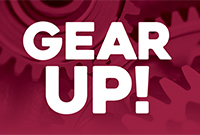 Machine Tool Builders: Your One-Stop Shop

Take your production to the next level with Machine Tool Builders' world-class lineup of new gear manufacturing technologies, featuring: horizontal and vertical hobbing, generative & profile grinding, chamfer/deburr & inspection, plus industry-leading rebuilds, retrofits and service. Schedule a visit during IMTS at MTB, just a short drive away.

Gear Up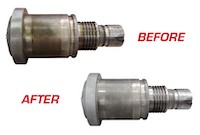 Why Wait 6-12 Months for A New Spindle?

The supply chain is compromised. New spindles may take months to arrive. Ship your defective or crashed spindle to PDS, for better than new condition repair within 3-5 days. Virtually all spindle brands repaired include grinding, milling, routing, drilling, tapping, boring, turning, reaming, hobbing, polishing, and deburring.
Call us at 704-922-1206

Visit Us Here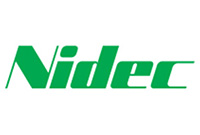 Technical Cooperation – Wenzel + Nidec Machine Tool America

Nidec Machine Tool America and Wenzel America have joined forces for closed loop between high accuracy gear inspection and high accuracy gear grinding. At IMTS 2022, the Wenzel GT450 will close the loop with the Nidec ZI20A-G internal generating gear grinder. Come see it in action at Booth 237036.

Read More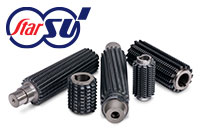 High Production Carbide Hobs

StarSU is a leading supplier of solid carbide hobs for gear tooth production. Our in-house carbide grades are available for cutting either green or hard materials and can be stripped and recoated. Application driven designs available in shell or shank configurations with multiple threads for maximum efficiencies.

Read More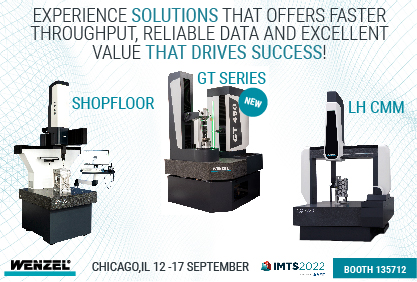 Innovations in Metrology that drives Productivity.

Gear up your process with our new GearTester measuring system. WENZEL's GT Series offers the metrology solutions you have been waiting for!
The new software bridges the gap our customers face in gear manufacturing. WM | Gear provides an evolution of our standard metrology package, offering a platform for both gear metrology and traditional inspection. Visit us at IMTS 2022!

Read More