UNIMILL for Prototype and Small-Batch Bevel Gear Manufacturing
UNIMILL is a milling method for the manufacture of prototype bevel gears using end mills or disk cutters. In contrast to general multi-axes machining that utilizes surface coordinates and normal vectors, UNIMILL does not depend on certain grid specifications and definitions regarding undercut and root fillet (which are difficult to obtain). UNIMILL tools follow the path of a face cutter head silhouette, while the face cutter is performing a generating (or form cutting) motion. The result is a faster process with surface finish characteristics very similar to the traditional cutting process.
Frequently Asked Questions
Backlash "adjustment" is just one of the many "frequently" encountered problems in custom manufacturing shops. Over time, most organizations develop an extensive "playbook" on what defects occur, what can be reworked, and how that rework can be accomplished. This is no reason for you to wash your hands of the decision-making process, however.
---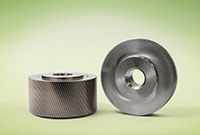 Faster Masters from Forest City Gear

Forest City Gear can produce hardened and precision ground master gears for customers in as little as two to three weeks from receipt of order, thanks to the complete machining resources available on-site at Forest City Gear. These include OD turning and boring of hard material, the ability to finish grind gear teeth from solid with any modification to form required, achieving quality levels of AGMA 12 or better, and various secondary operations. For more information visit:

www.forestcitygear.com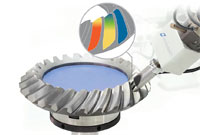 Detecting Heat Treatment Defects

Heat treatment defects can occur during heating, cooling, or part handling resulting in decreased component life and costly failures and recalls. Stresstech provides non-destructive testing solutions using Barkhausen noise analysis for the detection of heat treatment defects and grinding burn damage. • No scrap or consumables • No chemical disposal • Safer laboratory and work spaces

Watch the Video: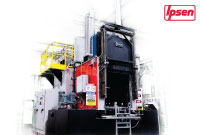 ACHIEVING INCREASED PROFITS AND RESPONSE TIMES

This customer was relocating their existing facility to a new location so they could continue to grow and advance. As such, any new equipment they chose needed to be able to handle the everyday range of requests, from different processes and part geometries to different load sizes.

READ THE CUSTOMER STORY.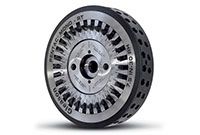 Pentac®Mono RT Cutter System: Identical Blanks, Greater Tool Life

Gleason's new Pentac®Mono RT is the first bevel gear cutter system featuring outside and inside slots using the same identical blades. Users now can reduce the number of different blade blanks by 50%, and double tool life by swapping the blades from the outside slots to the inside slots and vice versa, and then using the cutter with the same blades for a second run.

Read More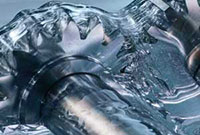 Kluber Lubrication Introduces High Performance Hydro Lubricant

Kluber Lubrication has introduced Klübersustain GW 0-460, the first product from its Hydro Lubricant series. A high-performance gear lubricant, Klübersustain GW 0-460 uses water as a base fluid. Since it takes on beneficial properties of water, this sustainable lubricant opens new application opportunities for manufacturers and operators.

Read More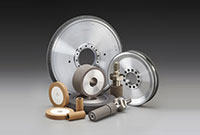 Norton | Saint-Gobain Increases Grinding Productivity with Winter Vitrified CBN Wheels

Saint-Gobain Abrasives has announced the introduction of its new Norton Winter Vitron7 cBN Grinding Wheels. The wheels feature a high-precision vitrified bond specifically designed for the high performance external grinding of cam and crankshafts and internal grinding applications in automotive and bearing industries.

Read More