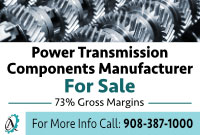 Expand Through Acquisition

Company Highlights
Sales over $11MM
EBITDA $4MM (will rise to $5MM by YE 2019)
73% Gross Margins
32% Net Margins
No Customer Concentration
Sales in Upward Trajectory
Only Working At 30% Capacity
Low Hanging Fruit for Increased Sales
Serving Multiple Industries
Read More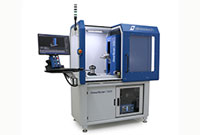 Visit us at the Motion + Power Technology Expo

Live demo of the GearScan 500 in booth 4218!

The GearScan 500 allows for fast detection of common manufacturing problems such as grinding re-tempter burn, heat treatment defects, and other stress related defects. With the GearScan 500, it is easy to control the quality of helical and spur gears with Barkhausen Noise.

Read More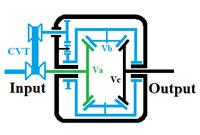 Introducing the NEW GEARBOX GENERATION - Licensing available

The new generation of gearboxes uses a differential.
No more switching gears
The motor can be kept running at constant speed, all the time
Higher efficiency
Even a small motor can produce a very high starting torque
The system is reversible (dynamic braking)
Cheaper to build
Read More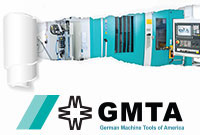 Ask Walter the Secret!

When you visit Motion & Power Technology Expo in Detroit, be sure you stop at booth 4439 and see GMTA, a leader in gear machine technology, as well as laser joining and parts washing equipment for the industry. Say hi to Walter Friedrich and ask him, "OK, Walter, what's the big secret?" He might tell you. If you do broaching, you might want to hear his answer. See you in the Motor City!

Read More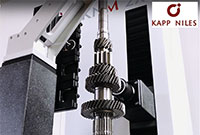 KAPP NILES Metrology - Check more gears!


Faster with advanced KNM C5 CNC and Windows 10, 64-bit system
Granite slides, air bearings, active spring damping, thermal comp
Retracting tailstock and smart tooling for quick, convenient operation
Smart design without compromise
KNM 2X, 5X and 9X
Watch the Video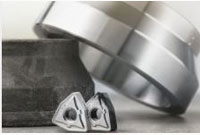 Seco Tools Announces New Duratomic Grades for Stainless Steel Turning

Seco Tools has announced the release of three new grades specifically for stainless steel turning featuring the company's latest Duratomic generation and its Used-Edge Detection technology. The new TM grades TM1501, TM2501 and TM3501 secure operations and improve productivity in materials ranging from austenitic stainless steel to high-alloyed, super-duplex stainless steels.

Read More