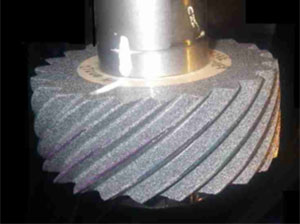 Beautiful on the Inside
Higher Quality Internal Gears
By Dwight Smith, VP, Mitsubishi Heavy Industries America
Automotive gear manufacturers have implemented significant improvements in external planetary gear manufacturing yielding quieter gears. In addition, process stability has increased due to the post-heat treatment finishing processes employed. Beyond planetary pinions and sun gears, external transfer and final drive gears are commonly ground or honed, or in some cases, ground and honed. Add to this the widespread use of low pressure or vacuum carburizing, the current bill of process for automotive gears bears little resemblance to the hob and shave pre-heat treat processes of 20 years ago. As hybrid and electric vehicles are developed and brought to market, the demand for quieter gears continues to rise. In planetary gear systems, the internal ring gear is the final frontier for improvement to meet the requirement for quieter transmissions. This article explains various complete solutions for cutting and finishing internal ring gears.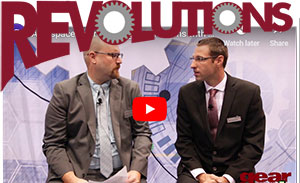 Aerospace Gear Grinding Applications with Shane Hollingsworth of Kapp-Niles
Gear Technology Senior Editor Matt Jaster sits down with Shane Hollingsworth of Kapp-Niles at IMTS 2018 to discuss the latest technology and trends in aerospace gear grinding applications. This video is part of the Revolutions series on Gear Technology TV.
---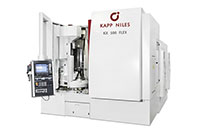 Kapp Niles Gear Grinding FLEXibility with KX500 FLEX!

The multi-process gear grinder Kapp KX500 FLEX is the most versatile KAPP NILES model. Use dressable worms for highest productivity generating grinding including superfinishing. Use profile wheels to grind external or internal gears or special profiles. Automate. Stay FLEXible with the KX500 FLEX.

Click for tech data and videos.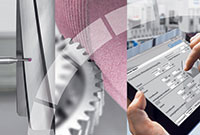 Gleason GX Series with Closed Loop: Finish First

Gleason Genesis® GX Series Threaded Wheel Grinding Machines take high-volume, high-quality gear finishing to a new level, with features like single-tool setup, twist-controlled grinding and integrated automation. Gleason Closed Loop System networks a GMS® inspection machine directly to the GX for fast, reliable, automatic data corrections.

Read More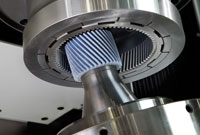 PRÄWEMA improves the surface quality of internal gearings

Just like the proven gear honing technology for external gearings, PRÄWEMA's new honing technology for internal gearings fulfils the highest standards for surface and profile quality of toothed parts so that ring gears can now be machined in hitherto unequalled productivity and manufacturing quality.

Read More