Ask the Expert Live 2017 - Cylindrical Gear Cutting
Gear Technology's panel of experts answer your questions about hobbing, shaping, power skiving and more at Gear Expo 2017. Featuring Dr. Hartmuth Mueller of Klingelnberg, Dr. Hermann Stadtfeld of Gleason, Dr. Oliver Winkel of Liebherr and Tom Ware of Star-SU.
Hear the answers to these questions and many more:
How do I choose the proper cutting fluid for my process?
What are the advantages and disadvantages of indexable insert hobs vs. traditional solid-body hobs?
What is the difference between skive hobbing and power skiving?
With the increasing acceptance of power skiving, what applications are still appropriate for gear shaping?
Can I use power skiving to cut an internal spline?
In what applications does high speed power skiving compete well with hobbing for external gears?
What new tool coatings are available on the marketplace, and what advantages do they give me?
What are the advantages of a cutter body/stick blade system for power skiving?
When should I consider cutting gears on a 5-axis machine?
What causes excess feed marks in the tooth root of hobbed gears?
What is the best method for cutting asymmetrical gears?
What manufacturing issues cause excessive noise in my gears?
What quality level can be expected when hard power skiving internal gears?
How do you maintain spacing accuracy when cutting large gears with hundreds of teeth using a form milling cutter?
What types of tooth modifications are possible with power skiving?
---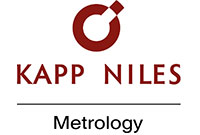 When experts team up, excellence is the result.

Are you ready for industry 4.0? KAPP NILES put things on the right track with the 2017 founded division KAPP NILES Metrology. Expanding the KAPP NILES product portfolio for gear and profile grinding by adding high-end metrology solutions, only means leveraging strength and excellence for an even more powerful standing in gear technology.

Read More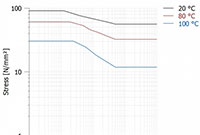 KISSsoft Adds Plastic Materials Manager Function

It is often the case that plastics manufacturers don't provide any data for calculations when they supply their products. Fortunately, you can now use the new "Plastics Manager" in the KISSsoft Release 03/2017 to generate plastic material files from the service life measurement data gathered in gear testing according to VDI 2736 Sheet 4 (Module ZZ6).

Read More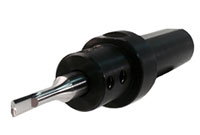 Indexable Punch Broach Tooling Machines Numerous Shapes

Slater Tools announces its range of indexable punch broaches and holders to machine shapes in workpieces where rotary broaching may not be feasible. Such cases include (greater) depth of operation, tough materials, tooth height, chip evacuation challenges and applications that require orientation.

Read More