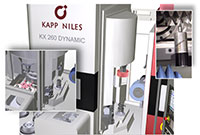 Kapp Niles KX260 Dynamic for maximum UP time


The sUPer productive Kapp KX260 Dynamic takes efficiency UP a level.
Dual pick-UP work spindles load gears to integrated pallet conveyor
Automatic arbor exchange, semi-auto tool exchange, RFID tool management
On-board inspection with corrections. (closed-loop)
Compact layout with permanently attached peripherals takes UP less space.
Watch Video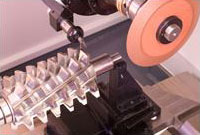 Affordable Hob Sharpening

The Star PTG-1L is an affordable solution for hob sharpening and in-house tool maintenance. It sharpens both straight and spiral gash hobs as well as disk, shank and helical type shaper cutters and a wide range of round tools, making it a versatile tool room machine.

Read More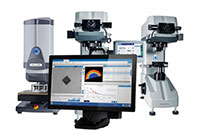 Buehler Offers Hardness Software Upgrade for Legacy Testers

Buehler, an ITW company, has announced that the DiaMet hardness software upgrade is now available for legacy Wilson testers. By upgrading to DiaMet software, users will now be able improve work efficiency and reduce or eliminate manual data entries.

Read More